Saturday, January 19, 2013 - 00:00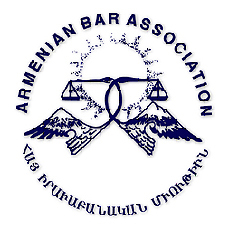 On January 19, 2013, Policy Forum Armenia made a presentation entitled "To Be or Not To Be: Elections, the Rule of Law, and Governance in Armenia" during the Armenian Bar Association's 2013 Winter Meeting in Las Vegas. The presentation, which largely drew upon PFA's latest reports on the 2012 parliamentary election, economic conditions, and the state of the environment, aimed to demonstrate that the fraudulent elections taking place in Armenia in recent years and the resulting lack of accountability and poor governance are the primary factors behind the country's dismal social/economic conditions and ongoing mismanagement of environmental resources.
The presentation followed by a lecture by Professor Richard Hovannisian (UCLA) as well as luncheon speaches by ABA Chairman, Garo Ghazarian, former Chairman, Edvin Minasian, and Armenian National Committee of America's Government Affairs Director, Kate Nahapetian.  
The Armenian Bar Association (ABA) was formed in 1989 to provide an arena for lawyers of Armenian heritage to come together socially and professionally and to address the legal concerns of the Armenian community. With the creation of an independent Republic of Armenia, the Association undertook the task of helping to build and encourage the growth of democratic institutions in Armenia. More information about the event is available from the ABA's website.
Pictures from the event are available from the Photo Gallery.